Mapping oak wilt using satellite observations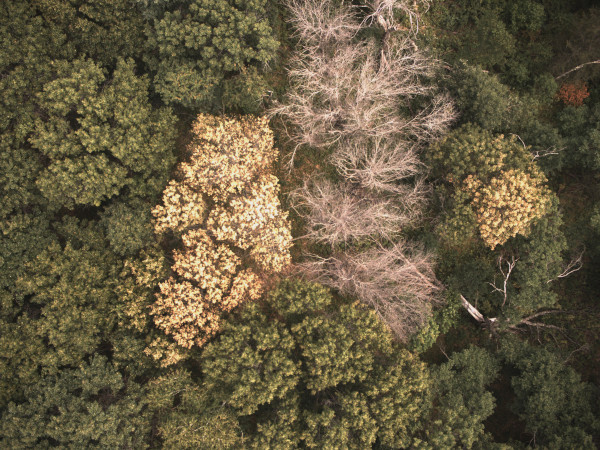 Oak wilt is a lethal disease that infects oak trees caused by the invasive fungal pathogen (Bretziella fagacearum). The disease is top threat to oak forests, killing thousands of oak trees every year and impacting the ecosystem services that they provide. Thus, detecting the presence of oak wilt at large scale is essential for active forest management, which can slow and potentially stop the spread of the disease.
This research project, which is a part of my current postdoc, seeks to create a reproducible, scaled, and open-source workflow to map oak wilt and its impacts across Minnesota and Wisconsin that can be used by stakeholders to actively manage forests. For this we are using bi-temporal observations from Sentinel-2 and deriving physiological-base spectral indices to detect changes in the wilting of trees. This is done using high performance computing infrastructure provided by the Minnesota Supercomputing Institute. This research is funded by the US Forest Service and NASA through Jeannine Cavender-Bares as PI.